Welcome To Software Profits Master Program!!
The only program you will ever need to finally do it! This program gives you the skills to make money on demand with plugins both online and off. Jump onboard and let's get started!
It's a complete program that runs for 90 days / or 3 months with weekly training, plus bonus videos including insiders Q and A.
Now… you cannot go through this program and change. While I'm going to teach you exactly what it takes to make it in the software business, and you will walk away with a unqiue skillset – that enables you to make money in the software business both online and offline… the biggest life-long reward of this program, is how it's going to change the way you think.
As an example, just one example… after going through this program, you will not believe how many opportunities there are. Literally, you can pick and choose what you want to do and where you want to channel your focus, it's amazing.
Everything you will ever need to successfully make money over and over again, as many times as you like, with software and plugins is here are your figure tips.
The program is broken up into 3 stages. We're going to move through 3 stages of development, one each month. This will give you the complete skillset at the end of the 3 month program.
Month 1: Learn Product.
(you will master creating winning from the start)
We spend 4 weeks on learning what you need to know about product. I want to do this first, as it will put you and me on the same page and serve as a master foundation when we get into the money making part. This part is essential and also very enjoyable. There will be some work involved, but I am here to help you out.
(this section includes your own product ready to go)
Month 2: Marketing And Strategy.
(your 30 day internet marketing MBA)
I'm going to cover both online and offline. You will never buy another internet marketing product again. This is going to be the most eye opening, life changing part of this course that will change the way you see the internet and business forever. You could take this section alone, and build your own coaching program. 
This is the real stuff that will give you the hands on systems and strategies to succeed. You will love it.
(by the end of month 2, we will have a business plan and marketing process ready for your business)
Month 3: Sales, Directing Money Your Way
This will be just amazing. And all the hard work will pay off. Your life will never be the same again. By this stage, we have the right product, the business plan, and marketing process – now comes the getting paid. While the term "sales" may not excite you or even puts you off, what you will learn here is how to serve more people better… and position yourself to have,
– more people..
– giving you more money…
– more often.
This is when it all pays off.
Included With This Program You'll Receive;
SkillSet For Life – How To Make Money With Plugins And Software Both Online And Offline
100% Done For You Branded Plugin You Can Convert Into A Five And Six Figure Business
"Weekly Insider (Members Only) Q and A" sessions (your very own software expert marketing board)
Life-Time Access To All The Training
Private Partner Program. Make Hight-Ticket Commissions 50/50 Giving Away Cool Stuff…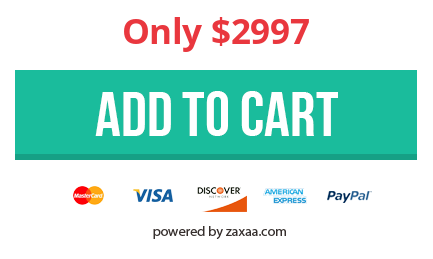 I will be in contact in about 24 hours!
Talk soon.
Matthew McDonald